The AIRCAT® line represents the most significant advances in the performance of pneumatic power tools in nearly 30 years.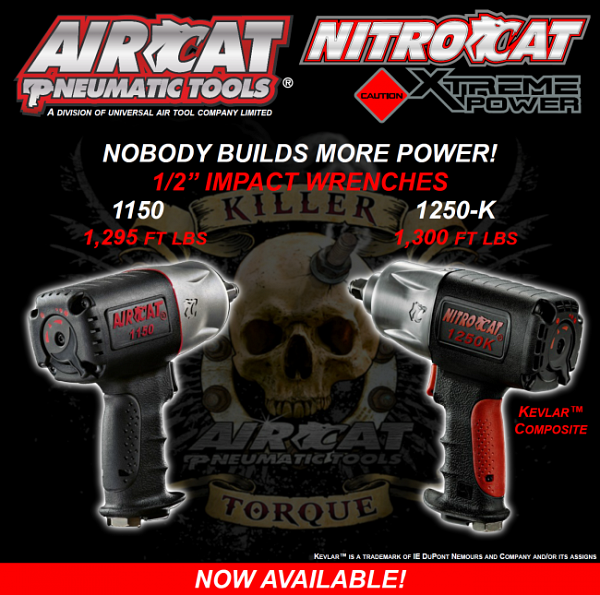 Founded in 1998, the AIRCAT® tool line has a substantially reduced level of noise while retaining more power and torque.
AIRCAT® also incorporates a patented ergonomically engineered handle design to relieve stress and fatigue on the operator's hands, wrists and arms.
AIRCAT® has the patented tuned exhaust muffler technology in all the tools, which allows discharged air to pass without developing back pressure, thus retaining more power, while significantly reducing noise.
*_More power Half the noise._*__
Tags
---
Return to Latest News